While the shift toward home-based care has been implemented as a method to alleviate strain on hospital capacity and staffing, there are many reasons why such care will continue to benefit health care in the long-term. Contact Sena Health today to find out more about receiving customer-centric, hospital-level care in the comfort of your home!
nn
By Kristin Craig, PwC
n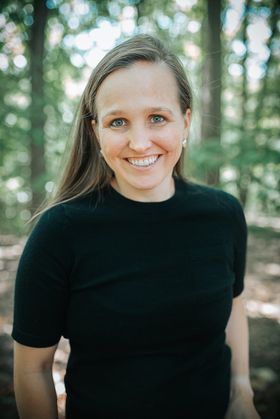 The hospital care at home model has exploded during the COVID-19 pandemic. Prior to 2020, only a handful of health systems had a program dedicated to providing acute care in the home setting. Now, there are more than 150 providers with a hospital care at home program.
nn
The model has been appealing for providers as they deal with continued capacity and staffing constraints in the acute care environment due to COVID-19 surges. Powered by technological innovations in telehealth and remote monitoring, it offers an alternative to transition patients at low risk of deterioration, freeing up beds for the sickest patients in the hospital. CMS's announcement of reimbursement parity waivers also accelerated adoption — providing at least temporary confidence in stable reimbursement.
nn
But there is uncertainty about the sustainability of hospital care at home programs after the pandemic ends. Permanent reimbursement from both CMS and private payers remains unclear. Additionally, while many programs were stood up quickly during the pandemic — some in as few as two weeks — long term viability will require changes in how care is delivered. Successful programs cannot exist in siloes, but must be integrated into evolved care models, IT and billing integration, staff planning and training, and reallocation of capital footprint.
nn
Despite the potential challenges, there are many reasons why hospital and health system leaders should consider long-term investments in a hospital care at home program. Below are key benefits to consider:
n
Explosive growth on the horizon
The model remains nascent but is fueled by many tailwinds in both digital health and value-based care. Telehealth adoption grew 80 times in the 2020 peak and even now remains 40 times above pre-pandemic levels.1 Investment in digital health is 15 times higher in the last 10 years.2 The lower cost model will also support parallel momentum toward more value-based models as providers increasingly take on risk. At maturity, we estimate that roughly 25% of care could move from traditional inpatient settings to the home.
n
Significant opportunity to create (and capture) value
Hospital care at home models are typically 30 to 40% less expensive than traditional inpatient care. In addition, initial studies have shown reduced lengths of stay, reduced readmissions and lower rates of complications. As population health management programs grow, there may also be opportunities to integrate learnings from in-home clinical visits to further improve health outcomes and whole patient health.
n
Positioning your health system for the future
An acute care at home option is currently a differentiator — but will increasingly become a table stakes expectation from both patients and payers. Given the need to integrate the model within so many of the core functions of a health system, implementation will benefit from a gradual approach that is developed in parallel with a broader care at home strategy. Early adoption will allow the health system to pace the growth of the program, building the capabilities it will need to prepare for future industry evolution.
nn
Footnotes:
n
Oleg Bestsennyy, Greg Gilbert, Alex Harris, and Jennifer Rost, "Telehealth: A Quarter-Trillion-Dollar Post-COVID-19 Reality?," McKinsey & Company, July 9, 2021.

n

Charlotte Hawks, Pavan Shah, and Adriana Krasniansky, "Q3 2021 Digital Health Funding: To $20B and Beyond!," Rockhealth.com, October 4, 2021.

n
n
Link to original article posted December 20, 2021 | Modern Healthcare