Researchers are working to develop a remote patient monitoring finger clip for at-home use so patients can measure their blood pressures in a noninvasive way.
n
Advancements in technology are not only enhancing efficiency for home-based care but are also increasing comfort and convenience. As discussed below, smaller, less-intrusive devices, such as this finger clip used to monitor blood pressure remotely, is an example of how medical care delivered in the home will continue to more easily integrate with one's daily activities. Contact Sena Health today to find out more about receiving customer-centric, hospital-level care in the comfort of your home!
n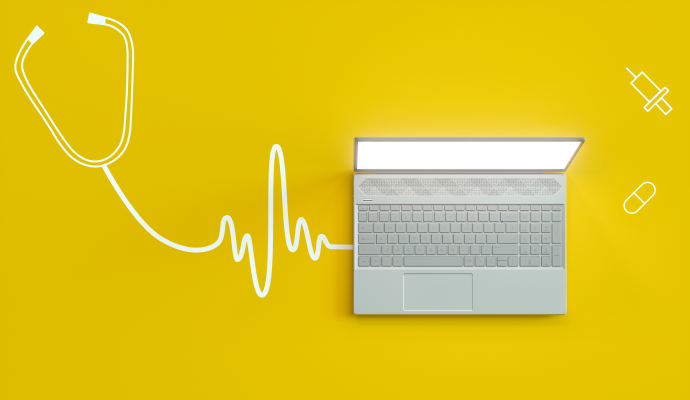 nn
January 07, 2022 – Engineers from the University of Missouri have created a prototype of a remote patient monitoring device that can noninvasively monitor an individual's blood pressure.
nn
Providers can detect certain health conditions earlier than usual through the regular monitoring of blood pressure, including hypertension, which displays no warnings signs or symptoms. But taking an individual's blood pressure at the hospital or a doctor's office may lead to an inaccurate reading for a number of reasons.
nn
Patients may feel nervous about getting their blood pressure taken in a clinical setting, causing it to abnormally rise.
nn
The process of using an inflatable cuff on a patient's arm could also cause damage to the patient's arteries if it happens repeatedly in a short amount of time, according to Richard Byfield, the lead author of the study, and a mechanical and aerospace engineering graduate student in the University of Missouri College of Engineering. The process — which is the most common method of calculating someone's blood pressure — can also take up to 30 seconds to complete.
nn
"Our device can record someone's blood pressure within five seconds by using optical sensors placed on the fingertip that measure the amount of light reflected off the blood vessels underneath the surface of the skin," Byfield said in the news release.
nn
The finger clip uses two photoplethysmography (PPG) sensors that measure the user's pulse and then calculate how fast their blood is traveling through the bloodstream. The clip then wirelessly transmits that information, known as pulse wave velocity, to a computer where a machine learning algorithm calculates the blood pressure.
nn
According to the researchers, other studies have shown the correlation between pulse wave velocity and blood pressure.
nn
The researchers conducted an early test of the remote patient monitoring device, which included 26 participants. It yielded a 90 percent accuracy rate for systolic blood pressure and a 63 percent accuracy rate for diastolic blood pressure. This difference may be attributed to the fact that diastolic blood pressure can vary depending on the patient's age, artery stiffness, body weight, and overall health.
nn
In addition to measuring blood pressure, the finger clip can measure heart rate, body temperature, respiratory rate, and blood oxygen saturation, the researchers said.
nn
But the researchers noted that there are some difficulties when it comes to using PPG sensors to monitor blood pressure. For example, if someone moves a PPG sensor in the middle of a reading, it can affect the pulse waves. Differences in pressure can also potentially impact the waves, which is why the engineers used a finger clip with a spring that provides consistent pressure.
nn
Additionally, the finger clip differs from previous devices because it uses two sensors instead of one.
nn
Byfield and fellow researchers have filed a provisional patent for the finger clip and are working to develop the device for at-home use. In the future, they said they hope to introduce the device to commercial and clinical settings. In a clinical setting, the finger clips could help nurses who use multiple devices to measure patient vitals, Byfield said.
nn
An additional long-term goal for the researchers is to use the device to aid in data collection for future studies. By developing predictive computational models, the device could help identify vitals that indicate the presence of the flu or COVID-19, according to Jian Lin, the corresponding author of the study, and an associate professor of mechanical and aerospace engineering at the University of Michigan College of Engineering.
nn
"Our goal is to develop a broader impact for our device beyond a new way to measure vital signs," Lin said in the news release.
nn
Link to original article posted January 7, 2022 | mHealthIntelligence
nn