The Choose Home Care Act of 2021 would expand Medicare coverage for seniors who choose to go home after a hospital stay rather than to a skilled nursing facility. It would also open the door to remote patient monitoring, telehealth and other services.
n
One of the greatest barriers to the home health industry has remained the lack of coverage for hospital-level care in the home for Medicare beneficiaries. This article demonstrates that lawmakers are considering expanding coverage of health care services for seniors desiring to recover at home. The recently proposed Senate bill called the Choose Home Care Act of 2021 would provide seniors the option to recover at home for 30 days following a hospital stay. Contact Sena Health today to find out more about receiving customer-centric, hospital-level care in the comfort of your home!
n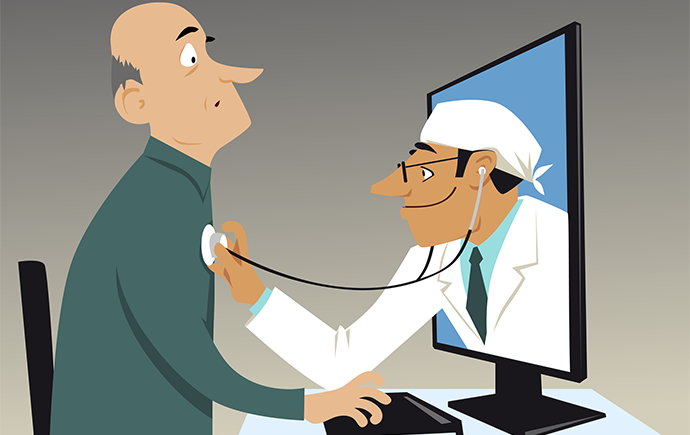 nn
Home healthcare providers are divided over a bill introduced this week in the Senate that would expand Medicare coverage for seniors choosing home-based services, including telehealth and remote patient monitoring programs, after a hospitalization.
nn
The Choose Home Care Act of 2021, introduced by Senators Debbie Stabenow (D-MI) and Todd Young (R-IN), aims to give more seniors the option to receive care at home for 30 days after a hospitalization, rather than going to a skilled nursing facility or other transitional setting. The legislation would open the door to a variety of home-based services, including skilled nursing, therapy, primary care, personal care, RPM, telehealth, meals, home adaptations and non-emergent transportation.
nn
"The Choose Home Care Act represents a tremendous step forward for Medicare beneficiaries who would prefer to recover at home, but have been previously prevented from doing so under current policy restrictions," William A. Dombi, president of the National Association for Home Care & Hospice (NAHC), said in a press release. "Given the many benefits of accessing healthcare and support services at home, as well as the importance of protecting vulnerable patients from COVID-19 and other infectious diseases, this must-pass legislation would go a long way to improve seniors' health in a safe, cost-effective way."
nn
But not everyone agrees. Amid a flurry of press releases issued after news of the bill's introduction came out, the American Health Care Association/National Center for Assisted Living offered a strong rebuke.
nn
"We adamantly oppose this bill in its current form," the group said in a statement. "The complex Choose Home Care Act would supplant existing benefits, create duplicative payments, confuse beneficiaries and increase out-of-pocket costs. At the same time, this legislation lacks clear quality and safety provisions, leaving patients vulnerable to inadequate care."
nn
"AHCA/NCAL strongly supports rational population health framework approaches to offer beneficiaries preferred care options," they added. "We need proposals that add options for Medicare beneficiaries, not limit them. We hope to work with members of Congress to bring forth a solution that promotes choice and flexibility while streamlining services and generating savings to the system."
nn
Supporters of the long-planned bill, including the AARP, National Council on Aging, Moving Health Home and the Council of State Home Care & Hospice Associations, point to an analysis of the bill that estimates as much as $247 million in annual savings for Medicare. The analysis was based on a model of the bill that was put together in 2020 but never introduced.
nn
"The HECH add-on would meaningfully expand the Medicare home health benefit and allow expanded choice of care setting for qualifying beneficiaries, specifically allowing more beneficiaries to remain in their place of residence following a hospital discharge," the January 2021 report by the Dobson, DaVanzo & Associates health economic consulting firm states. "This is particularly important during the ongoing COVID-19 public health emergencies, wherein poor infection control in SNFs and nursing homes has been a contributing factor in patient mortality. In simulations, the HECH add-on could also provide significant Medicare savings when substituting for SNF institutional care."
nn
But that study also indicated the savings could be affected by the complex nature of the add-on payment model, as well as the assumption "that patients and their providers, discharge planners, and caregivers will work together to make clinically appropriate judgements and will understand the limitations." It also noted the pent-up demand for these services caused by, among other things, the pandemic could lead to more payments than savings.
nn
The debate highlights the complex nates of the home healthcare industry, which has been battered by the COVID-19 crisis and is facing a surge as patients look for more opportunities to stay at home and avoid the hospital and other assisted living institutions.
nn
The industry has long clashed with the Centers for Medicare & Medicaid Services, which introduced some emergency provisions for telehealth access and coverage during the pandemic but didn't go as far as providers had hoped.
nn
Supporters say the bill gives home healthcare providers more leeway to modify and expand their programs to fit patients' needs. They point to the CMS-sanctioned Hospital at Home model now in use across the country, which allows health systems to provide care for selected patients at home – through telehealth, RPM and in-person care – instead of in the ICU setting.
nn
"This is a terrific, groundbreaking day," Joanne Cunningham, executive director of the Partnership for Quality Home Healthcare, told Home Health Care News. "It recognizes that we have a Medicare home health benefit that could use modernizing. Through the Choose Home proposal, hundreds of thousands of Medicare beneficiaries would have the option of going home and receiving home health care at a nursing home level. It's very exciting, and it's all about choice, safety and increasing health care options for Medicare beneficiaries in their homes."
nn
Link to original article posted July 30, 2021 | mHealthIntelligence