Significant consideration must be given to the family caregivers when creating a patient-centered home hospital program. This article discusses the involvement of family caregivers and the importance of identifying and responding to their needs. Contact Sena Health today to find out more about receiving customer-centric, hospital-level care in the comfort of your home!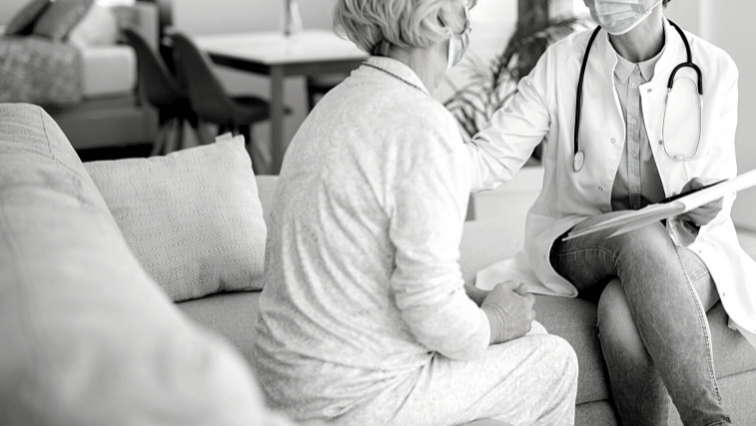 By Carol Levine & Rani E. Snyder
nn
The COVID-19 pandemic, like HIV/AIDS and other epidemics before it, has brought devastation and grief to millions of people. But also, like other epidemics, this one is leading to scientific advances, changes in policy and medical practice, and cultural shifts. Actions taken to meet the COVID-19 crisis can become longer-term opportunities to advance person- and family-centered care.
nn
Hospital at Home (HaH) programs are a case in point. These programs have existed since the 1970s in the United Kingdom, Canada, France, Australia, Israel, and other countries with government-run health systems. Begun in the US in 1995, at Johns Hopkins under the direction of geriatrician Bruce Leff, the model was designed to help older adults avoid potential hazards commonly experienced in the traditional hospital, such as functional decline, inappropriate medications, overuse of tests, and delirium. The solution was to provide hospital-level care in a more comfortable and safer setting—at home.
nn
Numerous studies of HaH programs have documented improvements in care outcomes, lowered readmission rates, and cost savings. The primary barrier to expansion until recently has been a lack of a defined reimbursement package and a medical culture that prioritizes hospital and facility-based care.
nn
Because the COVID-19 pandemic created overcrowded hospitals, in November 2020, the Centers for Medicare and Medicaid Services (CMS) issued a temporary waiver, which allowed Medicare reimbursement for providing hospital-level acute care at home under certain conditions. This led to a growth spurt of HaH programs. As of Friday, May 21, 2021, 58 health systems and 132 hospitals in 31 states have been approved for CMS waivers. More applications are in the works. HaH not only addresses hospital space needs and economic goals but also meets patient and family concerns about hospital visiting restrictions and the potential for viral transmission.
nn
This expansion is an opportune time to add explicit support for family caregivers, an essential but largely unsupported group, to both new and existing HaH programs. Actions by HaH programs, technical assistance providers, and policy makers that could achieve this goal are outlined in the final section below, following background on HaH and family caregiving.
n
How Hospital At Home Works
n
HaH programs vary by region, population served, organizational structure, and services provided, but they all have certain basic elements. To be eligible for the CMS waiver, HaH must start in the hospital, primarily in the emergency department (ED), but potentially in another hospital unit where a recovering patient who still requires hospital-level care may complete their hospital stay at home with HaH services.
nn
The best clinical fits for the model are acute illnesses—or chronic conditions with an acute episode—with well-established treatment protocols such as community-acquired pneumonia, asthma, chronic heart failure, cellulitis, or chronic obstructive pulmonary disease. These diseases are not the only eligible conditions, but they set the pattern. Eligible patients must meet clinical thresholds requiring hospital-level care, but they are typically at the lower end of acuity, although that may vary. Some programs require a family caregiver to be present at home, but others admit patients who are alone.
nn
If, after a clinical and housing assessment, patients are determined to be eligible for HaH, they are offered that option, which they may refuse. The services provided by HaH include frequent visits (in person or by telehealth) by physicians, nurses, physical and occupational therapists, social workers, equipment technicians for oxygen and other needs, pharmacies, special patient's meals, and others contracted to round out the program. The use of remote patient monitoring technology is increasing. Some programs use specially trained community emergency medical technicians to visit and assess the patient and, if necessary, transport them to the ED.
nn
The logistics of organizing and implementing a program are formidable, especially when outside vendors are involved. As Albert Siu and Linda DeCherrie, who direct the Mount Sinai HaH, observe, "Here in New York, you can get pizza and Chinese food delivered at midnight, but you can't get oxygen delivered outside of business hours. So, we've needed our vendors to rethink the delivery model."
nn
With such a robust array of people and equipment a phone call away, what could be missing? We believe that the role of family caregivers in HaH programs requires bolstering.
n
The State Of Family Caregiving Today
n
Family caregivers are unpaid family members, friends, or neighbors who assist adults who need help. More than one in five (21 percent) of Americans—53 million people—are providing unpaid care to an adult with health or functional needs, according to Caregiving in the US 2020, a trended research survey conducted every five years by the National Alliance for Caregiving and AARP. This represents an increase of nearly 10 million people from the 2015 survey. More than half (61 percent) of caregivers were employed, and 45 percent had experienced a financial impact due to caregiving. This survey was conducted before COVID-19 reared its spiky head.
nn
"Home Alone: Family Caregivers Providing Complex Chronic Care" (2012) and "Home Alone Revisited" (2019), reports by AARP and United Hospital Fund, described family caregiving as involving much more than the traditional activities of daily living (ADLs) and instrumental activities of daily living (IADLs). These personal care and housekeeping measures constructed in the 1950s fail to convey the complexity of caregiving today. Caregivers in the nationally representative Home Alone surveys did ADLs and IADLs, but they also frequently provided what were called "medical/nursing" tasks such as wound care, operating specialized medical equipment, managing complex medications, coordinating care, and other responsibilities usually seen as the role of trained nurses and other health care professionals.
nn
COVID-19 added new stresses and challenges to family caregivers. Loneliness and isolation are serious risks affecting older adults whose normal routines were altered. Centers providing services for older adults were closed. For caregivers, keeping older adults at home safe and busy, while also working from home (for those who could do so) and monitoring children's schoolwork and behavior added higher levels of stress and anxiety. The Centers for Disease Control and Prevention included unpaid family caregivers as well as minority groups and essential workers in a survey of the mental health impact of the pandemic. Family caregivers (26.2 percent of the total of more than 5,000 respondents) fared much worse than their non-caregiving peers in areas such as anxiety, substance use, and suicidal thoughts.
n
What Can Hospital At Home Programs Do To Support Family Caregivers?
n
HaH programs can enhance their patient-centered services by recognizing and responding to the needs of family caregivers. Several program developers have already begun to add family caregivers to their agendas, and there are actions program leaders should take to enhance the process.
nn
Add Family Caregiver Items To A Research Agenda For The Future
nn
Part of the strength of HaH programs lies in the extensive studies already conducted to demonstrate their clinical and economic value. Patient and caregiver stress have been described in multiple studies of HaH programs (albeit with small samples). In one 2008 study, caregivers reported lower stress levels compared to the in-hospital experience. "Going forward," said Bruce Leff in an email exchange, "Some of the key items in the patient and caregiver domain are the development of a conceptual model specifically about the HaH patient and caregiver experience; the effects of HaH on the patient-caregiver relationship; and how to define the appropriate role for caregivers."
nn
Add Qualitative Studies To The Research Agenda
nn
Family caregivers are often seen as "just being there" and "doing what they always do," not providing any special care. But in reality, caregiving is a 24-hour job with no pay and no health insurance. The responsibility for symptom and equipment monitoring and providing all the services that the program does not (for example, extra laundry, monitoring equipment, medications on schedule, and other medical tasks when no nurse or therapist is present) falls on the family caregiver. The presence of medical equipment and other paraphernalia may take over space, interfering with other family members' activities or creating a hazard if young children are present. Not all homes have extra space to store and use medical supplies. When people think they are going to get care at home, they are thinking of the home as a safe and familiar place, not one where medical needs and space are paramount.
nn
Despite their workload and other responsibilities, many caregivers feel rewarded by the patient's comfort level at home and do not want the patient to go to the hospital. This satisfaction, however, should not be taken as a sign that supports are unnecessary. The HaH program at the University of Utah is already studying the impact of HaH on its family caregivers; results are expected in a few months.
nn
Explicitly Recognize The Family Caregiver
nn
As part of the enrollment process, potential patients are asked about the availability of family members to help at home. Most people will need help from another person to go home safely. For those identified caregivers, a standardized and validated assessment tool that elicits important information about the caregiver's availability, ability, and willingness to help would start the collaboration on a positive note.
nn
It is important to find out if the caregiver lives with, or near, the patient; who else lives in the home; and if there are other people who need care, including children. It is particularly important to find out if the caregiver has been providing care for a long time or is new to the role; their needs for instruction may differ.
nn
Hospital Leaders And HaH Developers Should Review The CARE Act (If The State Has Passed It) For Hospitals' Basic Responsibilities To Caregivers
nn
The Home Alone reports led AARP to embark on a campaign to enact state laws called the Caregiver Advise, Record, and Enable (CARE) Acts. Forty-four states and territories have versions of the CARE Act, and AARP continues to monitor implementation. The CARE Act is intended to make hospital staff identify and document caregivers, involve them in care decisions, and instruct them on providing care at home after the patient transitions from the hospital.
nn
It is unclear whether the CARE Act applies to patients admitted to HaH programs. But even without an explicit legal determination by states, it seems prudent to follow the law's basic requirements: asking the patient if they want to identify a person who helps at home, putting that person's name and contact information in the electronic medical record, advising the caregiver about day of discharge in advance, and providing training for post-discharge care at home. HaH programs need to follow these steps but in different stages and intensity.
nn
Add Family Caregiver Resources To The HaH Users' Group And Technical Assistance Website
nn
HaH programs already have an active users' group, which sponsors technical assistance, including webinars and other learning opportunities. The enrollment of new programs is an opportunity for existing programs to share their experiences in supporting family caregivers. Existing programs can also learn what new HaH groups have done to serve families in their hospital settings.
nn
Create Essential Tools For Family Caregivers And Make Them Available As Part Of HaH Technical Assistance Supports
nn
Hospitals should include information about HaH on their websites and in written form in EDs. This information should include what HaH is, what it provides, what additional costs it entails, and other frequently asked questions.
nn
One tool that focuses on caregiving at home that could be featured on hospital websites is a three-part self-assessment for family caregivers (in four languages) that has been adapted for professional use on the United Hospital Fund's Next Step in Care website. AARP's Home Alone Alliance has a series of how-to videos and resource guides that focus on common but often challenging tasks such as home dialysis, wound care, and oxygen treatments.
nn
Family caregivers who have participated in HaH programs can be enlisted to review assessments and other tools for relevance, language, and clarity. This could be accomplished through a special patient and caregiver advisory group, or a subset of the hospital's existing advisory group. It is essential that the group include people who have experienced HaH.
nn
Offer A List Of Community Resources For Both Patient And Caregiver
nn
By definition, many patients in HaH programs are being treated for acute flair-ups of chronic conditions that may recur. Caregivers understand that theirs is a long-term commitment. The list does not have to be exhaustive, but it should include the most appropriate places to go for help. HaH is a short period in the caregiver's life, from three to 30 days, but it can open new avenues for support and communication with longer-term implications.
nn
Policy Analysts And Developers Of HaH Quality Metrics Should Include Caregiver Metrics As Well As Patient-Related Outcomes
nn
Beyond satisfaction surveys, evaluators should talk directly to caregivers. Short interviews or focus groups can enrich understanding of services and interactions. These interviews can also reveal the diversity among caregivers and their differing reactions to specific practices and policies.
nn
Under the current CMS waiver, HaH is impacting more patients than ever, and that in turn means it is impacting more family caregivers than ever. HaH has proved its worth to hospitals and patients. Expanding its reach to support family caregivers as care partners will add to its value and sustainability.
nn
The Biden administration has announced strong support for caregiver programs, which reinforces the benefits that HaH can bring to family caregivers and vice versa. When the time comes for CMS to determine whether to make the HaH waiver permanent, it will benefit both HaH programs and the people they serve if family caregivers are identified, assessed, trained, and supported. This is the path to age-friendly care.
nn
Link to original article posted June 3, 2021 | Health Affairs