CarePort founder Lissy Hu offers a look at how technology can help provider organizations manage the demands of value-based reimbursement, behavioral health, staffing and other challenges.
n
Proficient care coordination is crucial for home health programs as it serves as the main hub that manages all services and resources a patient needs. Contact Sena Health today to find out more about receiving customer-centric, hospital-level care in the comfort of your home!
n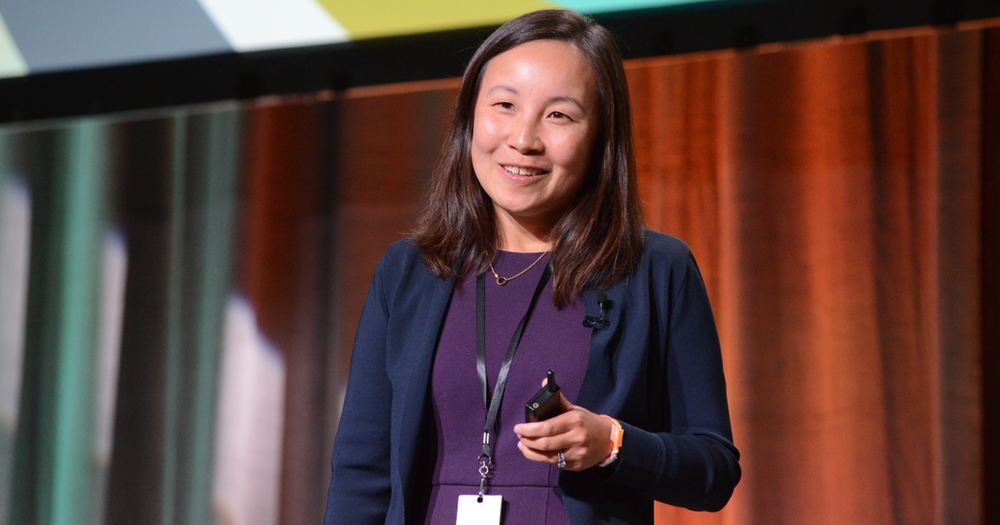 By Bill Siwicki
nn
Care coordination is becoming increasingly important in U.S. healthcare for a variety of reasons, including the increased use of value-based care models, the behavioral care shortage and a boom in home healthcare.
nn
The pandemic underscored the need for providers to lean into value-based care – physicians are paid according to the quality of care they deliver, as indicated by patient outcomes. As these models become more prevalent, it's in providers' best interests to ensure a successful patient transition and recovery, which is where care coordination comes in.
nn
On another note, there has been a continued shift in referral patterns to home health. Patients are increasingly opting to recover in the home instead of a hospital or rehab facility, which requires care coordination.
nn
Additionally, there are continued challenges around staffing. Healthcare likely will see greater adoption of technologies that make it easier for providers to do their jobs – and coordinate care.
nn
Dr. Lissy Hu, CEO and founder of CarePort, powered by WellSky, knows all about care coordination. Healthcare IT News interviewed her to get a better view of these issues and how care coordination can play a role.
nn
Q. Why do you suggest that care coordination with post-acute providers will become more critical than before to support the rise of value-based care? What needs to happen?
nn
A. Post-acute care is a key part of the care continuum and a significant component of healthcare spend. Medicare spends nearly $60 billion on post-acute care annually. There is no way to succeed in value-based care without effectively coordinating with the tens of thousands of nursing homes, home health agencies and other post-acute providers.
nn
Historically, post-acute care coordination has been challenging because of the fragmentation of the industry. That is changing. Healthcare IT companies are working to defragment the post-acute care continuum and create scale and interoperability.
nn
Increasingly, we are seeing providers, all along the spectrum in their journey to value-based care, adopt technology that enables better coordination with post-acute care – from predictive analytics that enable the matching of patients to the appropriate type of post-acute care, to care management tools that provide ongoing real-time visibility into post-acute care settings.
nn
We succeed in value-based care when our patients succeed. By leveraging care coordination tools, we ensure that patients receive high-quality care across the continuum.
nn
Q. Many patients are choosing to recover in the home rather than a healthcare facility. As this demand rises, what role will care coordination IT play?
nn
A. What's clear is that in the shift to home-based care, care coordination is a must-have, not a nice-to-have. For example, in the shift to home-based care, many patients are discharged home who would have previously gone to a nursing home.
nn
Absent the traditional around-the-clock care provided in an institutional setting like an SNF [skilled nursing facility] or hospice, these homebound patients require close monitoring to ensure successful recovery. In a facility, care is provided in a "one-stop shop" – from medications to physical therapy to nursing care.
nn
In the home, all those different services need to be coordinated a la carte. This is hard to do. For example, one study of patients discharged from the hospital with a home health referral showed that 46% did not receive home health services within 14 days of discharge.
nn
Care coordination challenges exist not just in the transition from hospital to home but also in the reverse. For example, when a patient's care goes off-course, home-based providers often are not looped in. They may learn that a patient was readmitted to the hospital multiple days after the fact.
nn
By leveraging care coordination technologies, home-based providers can help prevent unnecessary readmissions by, for example, identifying patients who are at rising risk and receiving real-time notifications whenever a patient presents at the ED. Many examples across the continuum showcase that the need for post-acute care coordination grows as more patients choose to recover at home.
nn
Q. You say that technology will continue to play a heightened role in addressing staffing challenges faced by acute and post-acute providers. Please elaborate.
nn
A. Two years into the pandemic, unprecedented staffing challenges exist across all areas of the healthcare industry. A September 2021 survey from the American Health Care Association (AHCA) and the National Center for Assisted Living (NCAL) showed that nearly every U.S. nursing home and assisted living community is facing a workforce crisis.
nn
The promise of technology is that it enables care coordination at scale. Specifically, it reduces staff burden by automating manual processes and enabling the workforce to focus on patient care.
nn
For example, historically, hospital and post-acute staff relied on multiple phone calls and faxes back and forth to coordinate the transition of patients out of the hospital and into post-acute care. Leveraging care coordination tools, hospitals can find the appropriate post-acute providers with a few clicks and electronically communicate with post-acute providers to streamline that patient transition.
nn
This is just one concrete example of how technologies create efficiencies that enable care teams to focus on patients – as opposed to administrative tasks.
nn
To tie it all together, in the shift to home- and value-based care, more coordination – rather than less – is needed. At the same time, we are seeing widespread staffing challenges. In this context, care coordination technology is a key ingredient to succeeding in today's healthcare environment.
nn
Link to original article posted March 04, 2022 | Healthcare IT News