The use of Acute Care at Home has increased dramatically during the course of the pandemic. As this article discusses, such care is more convenient and significantly lower in cost than traditional inpatient care. Additionally, care is more accessible and patients experience higher satisfaction. Contact Sena Health today to find out more about receiving customer-centric, hospital-level care in the comfort of your home!
n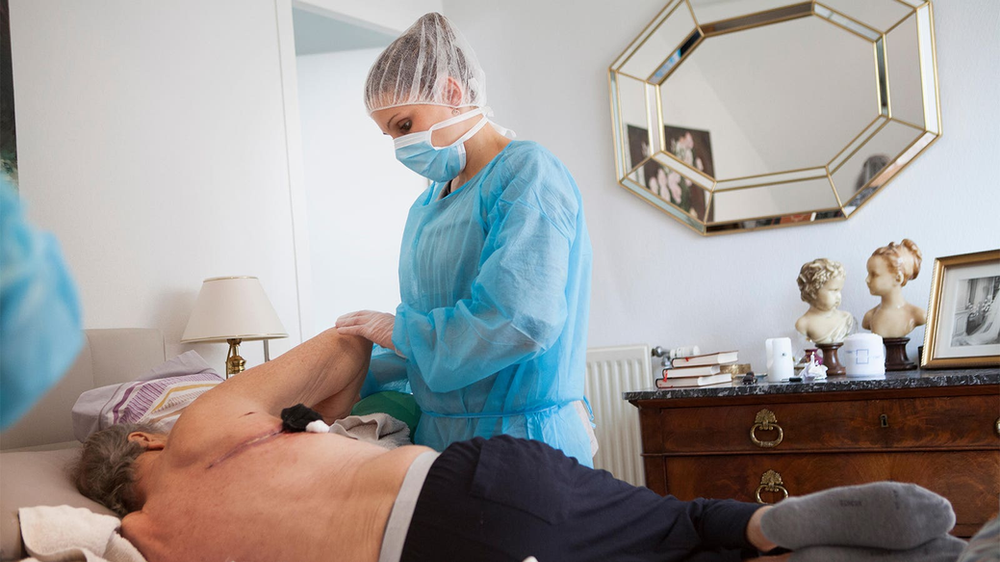 by Stephen Parodi, MD
nn
The patient had visited the emergency room before with an infected, swollen leg. He needed hospital-level treatment but declined hospital admission. After a few interactions with our medical staff, he finally agreed to receive advanced care at home instead of a potentially lengthy hospital stay.
nn
In the patient's home refrigerator, our care team found salty foods that aggravated his medical condition. By his bedside, they found a broken CPAP machine, indicating his obstructive sleep apnea went untreated, contributing to his leg swelling. Asked about his ultimate healthcare goals, the patient gestured toward his driveway and said, "I want to drive my red truck." From then on, the entire hospital team focused on how to get the patient into his shiny new truck. In other words, they focused on the whole person — an approach that motivated the patient to get and ultimately adhere to the care he needed.
nn
As this real-life story illustrates, American medicine is at an inflection point. The healthcare industry now has the technology and services to provide high-quality, hospital-level care in the home. Providing care in the home enables us to literally see factors that hasten and hamper healing. Although physicians like me typically care for patients in our offices and hospitals, many more factors in a patient's life — diet, home environment, and daily habits — have a tremendous impact on health, quality of life, and outcomes. By bringing care into the home, we develop new insights and greater trust with the people receiving care. Who of us wouldn't prefer customized care in the comfort, convenience, and safety of our own home? In many ways, the dynamics of hospitalization are upended when the medical team needs to adapt to the individualized needs of a person rather than a person adapting to the requirements of a hospital.
nn
Well before the COVID-19 pandemic, remote care tools laid the groundwork for deploying hospital-level care at home. As COVID-19 patients filled hospital floors, demand accelerated for alternative acute care venues. The public health crisis exposed gaps in care delivery and care inequities. The pandemic also effectively supercharged a transformation that could dramatically improve healthcare accessibility, quality, convenience, and patient satisfaction while reducing costs.
n
Improving Accessibility
n
Through the pandemic's surges, physicians and hospital administrators dedicated to protecting patients from a highly contagious virus were challenged to provide access to healthcare, especially hospital level care. Major gaps in preventive or actual treatment due to care avoidance or postponement were either preceded or exacerbated by the pandemic. These challenges disproportionately affected underserved rural and urban communities.
nn
Telehealth and the launch of more hospital-at-home services during the pandemic bridged many care delivery gaps. With the rapid scale-up of telehealth services, telehealth utilization in the U.S. soared, with a 154% increase in visits during the last week of March 2020 compared with the same period a year earlier.
nn
In November 2020, CMS gave hospital-at-home services a boost by implementing the Acute Hospital Care at Home waiver program, paving the way for Medicare to pay for these services during the public health emergency.
nn
Many organizations, including Kaiser Permanente, have since accelerated plans to bring our hospital level-care into the home. A typical program may include a physician-led command center, in-person response team visits to patients' homes, the delivery of medicines and supplies to their homes in real time, and a logistics platform with built-in redundancies to ensure patient safety along with remote patient monitoring. New digital technology and services enable patients to communicate with their care team with a push of a button, and allow the teams to respond rapidly.
nn
While regulatory flexibilities implemented during the COVID-19 healthcare emergency enabled the delivery of hospital-level care at home, those flexibilities are due to expire when the public health emergency ends. Part of the challenge is that these virtual programs do not fit the current regulatory landscape. To continue delivery of such virtual services at home requires a regulatory framework that allows us to codify these new systems so we can continue to provide acute care at home.
n
Advancing Quality, Patient Satisfaction, and Convenience
n
The experience of the patient with his red truck shows hospital-level care can be more person-centered, timely, and efficient. Providing care in the home also improves patient outcomes by reducing the risk of hospital-acquired infections and other complications of inpatient care. Patients with medical conditions such as cellulitis, heart failure, pneumonia, and other acute viral illnesses have done well with acute care at home.
nn
Studies have also shown that hospital-at-home care generally leads to higher patient satisfaction scores (when compared with inpatient care) and shorter hospital stays. Research also shows that acute in-home patient care costs 52% less on average than care in a hospital setting due to savings in facility expenses, supplies, and staffing. Delivering hospital-level care at home, when deemed safe and appropriate, ultimately generates value for both the patient and the health system by providing the right level of care, in the right setting, at the right time. The patient can always choose hospital care, should they prefer it.
nn
Our physicians and care teams like it too. We can address the root causes of an underlying medical condition much like our predecessors who went into homes with their black bags, and even help other family members who are caregivers or sick themselves.
nn
Finally, the hospital-at-home model provides the convenient, easy-to-access, and seamless digital experience in healthcare that patients have long experienced in other aspects of their lives. By strengthening this avenue of care, we can help patients and physicians while improving American healthcare system — an opportunity we cannot afford to miss.
nn
Stephen Parodi, MD, is an infectious disease physician who is an associate executive director for The Permanente Medical Group at Kaiser Permanente, and executive vice president at The Permanente Federation.
nn
Link to original article posted January 25, 2022 | MedPage Today
n